In this article
Table of contents
Articles in this category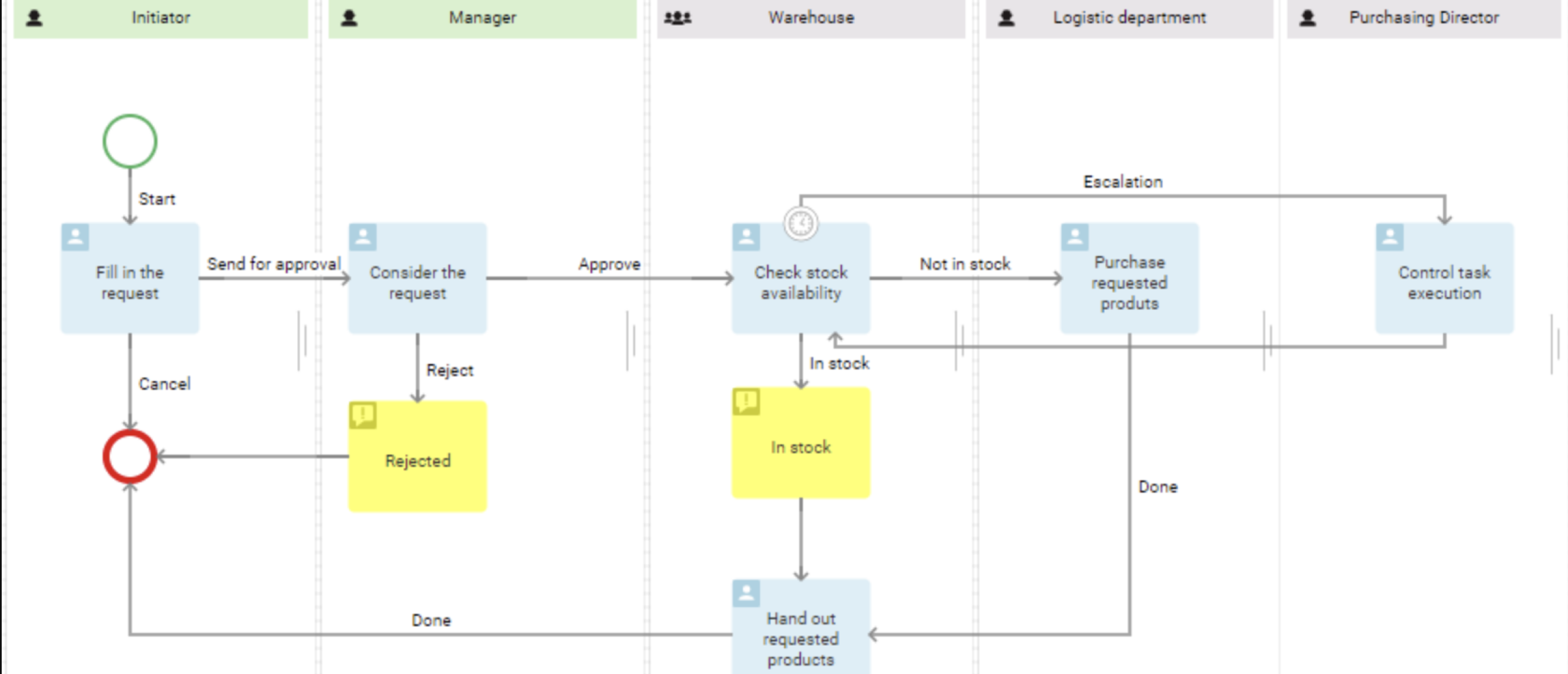 BPMN model
What is Business Process Modelling Notation (BPMN)? 
BPMN is a class of business information systems for digitizing business processes. They enable the company to be flexible and responsive to changes in the market. BPM systems help to model business processes, monitor them, identify bottlenecks, and pinpoint areas for improvement.
BPMN is a flowchart method that allows one to map out all the steps in a planned business process from start to finish. It is an essential part of process management and provides an overview of the working methods and information flows required to complete a particular process within a company.
The idea behind any BPM system is very simple: when implementing business process management in your company, you describe them by using clear diagrams without involving IT experts. Settings are made with a click of a mouse and do not require programming skills.
The plan of action is sent for execution. This means that all participants in the business process receive tasks in the system in a preset sequence. At the same time, the BPM system allows you to track and control the progress of work in real-time.
Potential optimization opportunities are identified based on monitoring of the already available data. Improvement of processes is carried out in an understandable visual environment and can be performed by the citizen developers. This allows you to quickly respond to new market trends and form a competitive advantage.