first software vendor in the world to give customers guarantee on core IT system modernization.
Apeldoorn, November 18, 2021 - Thinkwise is the first software vendor in the world to offer a guarantee on modernizing core IT systems. With this, Thinkwise proves that organizations can indeed realize these types of large IT projects quickly, on time and within budget with a low-code platform.

No IT supplier or service provider gives a guarantee on IT projects. Especially not when it comes to modernizing extensive, and often outdated, business software. This is not without reason. Countless software implementations still fail every year in the Netherlands. In a report from 2020, the waste in the government alone was estimated to be five billion Euros per year.

Thinkwise breaks away from this trend by giving organizations a guarantee for the modernization of complex business applications. Companies that join forces with Thinkwise are guaranteed that an outdated IT system will be replaced within 12 months by modern business software based on the Thinkwise low-code platform. If this is not possible, then Thinkwise will refund the license costs for the first year.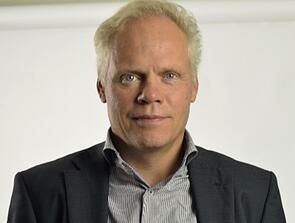 Robert van der Linden CEO of Thinkwise"It's incomprehensible that until now there were no guarantees on software projects," says Robert van der Linden, co-founder and CEO of Thinkwise. "And all the while, companies are investing millions in the software that is fundamental to their business operations. We are proud that Thinkwise is the first low-code software vendor that can offer guarantees in the modernization of large core applications, so that companies can make this much-needed IT transformation with peace of mind." 
Replacing core systems feels like open-heart surgery
For most companies, replacing their core systems, including ERP applications, feels like open-heart surgery. After all, the entire business operation depends on it, and its distinctive character has been captured in this software over the years, often through countless customizations and software integrations. The risks to business continuity are therefore high. 
The Thinkwise Platform was developed from the start as a low-code platform for developing large core systems. In addition, based on numerous software projects, the company has built up a great deal of knowledge about modernizing legacy applications, including Cobol, RPG and Uniface. As a result, the company is able to modernize even the largest core applications within a short period of time with the Thinkwise Platform. To back up that claim, Thinkwise, together with selected partners, is giving companies a guarantee to have their legacy software modernized within 12 months. 
First IT company with perfume line
The Thinkwise Guarantee was introduced during the Thinkwise Low-Code Summit this month in combination with a self-developed unisex perfume called 'Guarantee'. Thinkwise chose this playful approach to make this new initiative stand out among generic marketing campaigns in the software industry. The stylish bottle is presented in the campaign by the lightning-fast, Dutch long track speed skater, Jutta Leerdam, who was directly involved in the creation of the perfume. She is successful in the sports world, in which - as in the software market - guarantees do not really exist. Jutta Leerdam is a symbol in the campaign for the speed of the Thinkwise low-code platform and the fact that Thinkwise - just like Jutta Leerdam - guarantees success. As far as it's known, Thinkwise is the first IT company to launch a perfume line.
Source: https://www.thinkwisesoftware.com/blog/thinkwise-guarantee-on-core-it-modernization