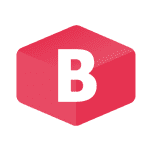 Develop smart with Betty Blocks
With the Betty Blocks no-code application development platform, anyone can build beautiful-looking and powerful applications that immediately improve your business.
With the User Interface Builder, you can drag and drop any front-end you want, from customer portals to dynamic web apps and everything in between. Combine it with any JS framework - like Angular or Vue.js - for complete freedom and flexibility.
Easily process and manage your data through visual modelling. Betty Blocks has replaced its code for a drag-and-drop interface with endless possibilities. Creating complex data models has become a breeze.
Parts of an application can be reused in new applications. Developing quickly is great; not developing at all is even better. Plus, you can contribute to the community by offering your part in the block store for others to (re)use. Things that traditionally take hours to develop can now be done in two clicks.